Pimped Damper
Ben O'Donoghue
Laucke Scone Mix
1 – 2 cups Chopped herbs, chives, parsley, basil, dill
diced cheddar cheese
Garlic Butter
1 cup soft Salted butter soft
4 cloves Garlic smashed
Herbs dill, basil, parsley, chives
Mix the packet instructions and add in herbs and cheese. Bake in a cake tin according to packet instructions.
Garlic Butter
Soften the butter at room temp
Add the chopped herbs
Smash the garlic in a pestle and mortar with a pinch of salt to a paste and
Add to the butter
Serve with the hot damper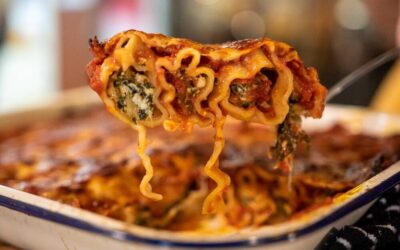 Ingredients: Filling: 1 bunch silverbeet, chopped finely 500g ricotta 1 egg 50g grated parmigiano cheese Sea salt Freshly cracked black pepper 1/3 nutmeg grated Sugo: 2 x 400g tins chopped tomatoes 1 brown onion, finely diced 1 garlic clove, finely chopped 1 long red...