Tuna Tartare
Laura Sharrad
150g Raw Bluefin Tuna, sashimi grade
½ shallot, finely diced
½ lemon juice
1 tbsp diced gherkin
1 tbsp diced chilli, de-seeded
1 tsp fresh dill, finely chopped
1 tsp chives, finely chopped
2 tbsp soy sauce
1 tbsp whole egg mayonnaise
1 egg yolk
50g potato chips, sea salt flavoured
Season your shallot with the lemon juice and a pinch of salt and sit aside for 5 minutes.
Slice your tuna into 1cm cubes. Ensure that your gherkin, chilli, dill and chives are finely diced and mix together in a bowl with the tuna.
Add in your soy sauce and mayonnaise and stir.
Plate up your tuna tartare by serving in a bowl alongside the potato chips. Top the mixture with egg yolk and seasoning with a pinch of salt.
Our friends at Wine Selectors suggest pairing this dish with a Savignon Blanc Semillon.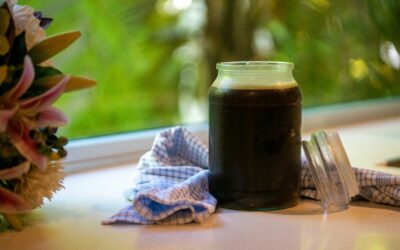 Ingredients: 2 cup caster sugar 2 cups soy sauce 1 cup shao-hsing wine 3L water 2 inch piece ginger 8 cloves garlic 6 spring onions, 5cm batons 8 star anise 8 coriander seeds 4 cinnamon quills 4 cloves 2 pork trotters Method: Place an even layer of sugar in a large...