Beetroot Relish
Elena Duggan
500g Beetroot, grated
250g Spanish onions, sliced
125g Apple cider vinegar
125g Water
100g Stevia (You could also use Monkfruit)
10 Black peppercorns
5 Whole cloves
Pink salt, to taste
Place all ingredients in a small or medium saucepan and simmer over low until thoroughly softened but not collapsing, with some texture remaining.
Place in a sterilized jar and refrigerate, relish will keep well for a fortnight or more.
Grain Free
Gluten Free
Refined Sugar Free
Sugar Free – Low Fructose
Dairy Free
Paleo Friendly
Ketogenic Friendly
BulletProof Friendly
Vegetarian
Vegan
Pescatarian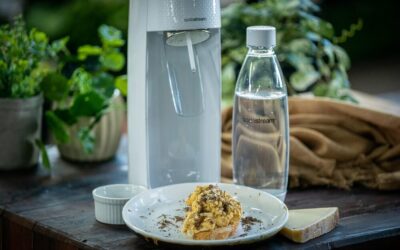 Ingredients: Serves 4 12 eggs, best quality you can afford 150ml sparkling water 2 tablespoons freshly grated parmesan Sea salt and freshly cracked pepper 20g butter 4 thick slices of sourdough, toasted/charred Method: Mix together the eggs, sparkling water, parmesan...