Cauliflower Soup
Joel Feren
Serves 4
200ml Glucerna ready to drink
2 tbsp. extra virgin olive oil
1 brown onion, diced
2 garlic cloves, roughly chopped
1 head of cauliflower, cut into florets
500g white potatoes, peeled and chopped
1L vegetable stock
1 tbsp. fresh thyme leaves
Salt and pepper to taste
Cream and parsley to garnish
Heat oil in a large saucepan over a medium-high heat. Add onion and garlic and cook for 3 minutes or until onion has softened. Add cauliflower and potato and continue stirring for 5 minutes.
Add stock and thyme leaves, cover and bring to the boil. Reduce heat and simmer for 15 minutes or until vegetables are soft. Set aside to cool slightly.
Add Glucerna and blitz with a stick blender until smooth.
Garnish with parsley and cream and serve with crunchy bread.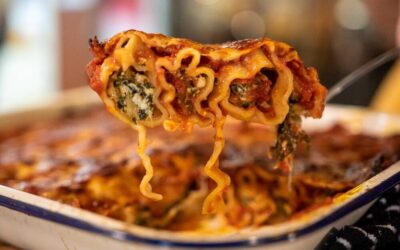 Ingredients: Filling: 1 bunch silverbeet, chopped finely 500g ricotta 1 egg 50g grated parmigiano cheese Sea salt Freshly cracked black pepper 1/3 nutmeg grated Sugo: 2 x 400g tins chopped tomatoes 1 brown onion, finely diced 1 garlic clove, finely chopped 1 long red...