Creamy Avocado Dip With A Hint of Chilli
Simone Austin
2 tablespoons of Ensure Vanilla powder
1 avocado
1/4 cup plain natural yoghurt
½ squeezed lemon (juice)
1 clove garlic finely chopped
1/4 teaspoon salt
½ small red chilli finely chopped
Mash avocado.
Mix Ensure Vanilla powder into the yogurt, then add the lemon juice, garlic, red chilli and a little salt.
Add the avocado and mix all ingredients until smooth. You could do this in a blender if you prefer.
Scoop out and serve in a bowl with vegetables and crackers to dip use as a side dish to a main meal.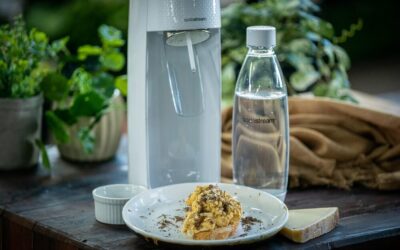 Ingredients: Serves 4 12 eggs, best quality you can afford 150ml sparkling water 2 tablespoons freshly grated parmesan Sea salt and freshly cracked pepper 20g butter 4 thick slices of sourdough, toasted/charred Method: Mix together the eggs, sparkling water, parmesan...