Moroccan Harissa
Elena Duggan
4 Red baklouti peppers or 2 red capsicum if unavailable, roasted
6 Long Red chili/ Serrano, roasted
1 can Tomatoes, diced
EVOO
50g Vinegar
Cumin seeds
Coriander seeds
Caraway seeds
Fennel seeds
Chili flakes
Smoked paprika
4 cloves Garlic, crushed
Lemon zest, reserve juice
Salt, to taste
Leave out any nut, seed or herb you're not a personal fan of and just increase the ones you do like.
Dry toast Harissa spice ingredients over a low heat in a large, heavy based fry pan until fragrant, or approx. 10-15 minutes.
Allow cooling.
Blitz to a fine or medium crumb, be careful not to over blitz and form a paste.
Place in airtight jars to use as you please.
Use a mortar and pestle if you don't have a food processor, or even a rolling pin if you're really desperate!
Grain Free
Gluten Free
Refined Sugar Free
Sugar Free – Low Fructose
Dairy Free
Paleo Friendly
Ketogenic Friendly
BulletProof Friendly
Vegetarian
Vegan
Pescatarian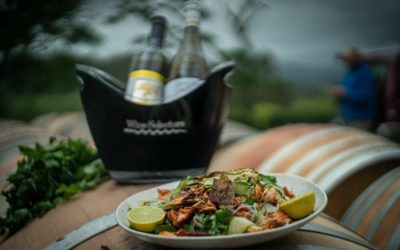 Ingredients: 100g glass noodles (bean thread vermicelli) 2 Lebanese cucumbers, thinly sliced using a vegetable peeler 4 spring onions, thinly sliced on diagonal 2 eschalots, thinly sliced 1 cup coriander sprigs 1 cup flat-leaf parsley sprigs 1-2 small red chillies,...