Sweet Potato & Coconut Curry
Jason Johnson
Dineamic Sweet Potato and Coconut Curry
Cauliflower rice
Roti bread
Yoghurt
Mint
Place the pouch in a pot of simmering water for 10 minutes.
Cauliflower rice is super easy to make if you have a food processor. Chop the floret of cauliflower and place in a food processor and blitz until little pieces are formed. Or alternatively you can purchase the already processed frozen cauliflower rice from your supermarkets.
In a hot fry pan, add some olive oil or coconut oil and add your cauliflower to the pan, toss and season with salt, pepper and fresh herbs if you have it. Transfer to a bowl, make a well in the middle and pour the hot casserole into the middle of the bed of cauliflower and garnish with minted yoghurt and serve with some naan or roti bread.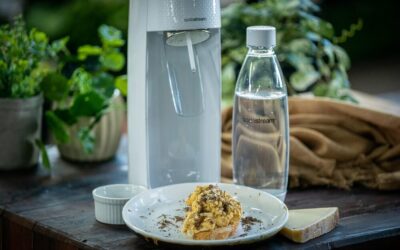 Ingredients: Serves 4 12 eggs, best quality you can afford 150ml sparkling water 2 tablespoons freshly grated parmesan Sea salt and freshly cracked pepper 20g butter 4 thick slices of sourdough, toasted/charred Method: Mix together the eggs, sparkling water, parmesan...