Zucchini, Carrot and Leek soup
Simone Austin
Serves 6 Medium Bowls
5 scoops Ensure Vanilla Powder
2 leeks, finely chopped
750g zucchini, sliced
1 carrot, sliced
1 large potato, cubed
2 tablespoons extra virgin olive oil
3 ½ cups water
3 chicken stock cubes
2 tablespoons chopped parsley
Salt and pepper to taste
Trim leeks and wash thoroughly. Slice leeks and zucchini, peel and slice carrot and potato.
Heat oil in a large saucepan, add vegetables, stir to coat vegetables.
Cover pan and cook over medium heat for 5 minutes, stirring.
Add water, stock cubes, pepper and mix well. Bring to the boil, reduce heat and simmer covered until vegetables are tender. Stir in parsley.
Use a stick blender to blend. Mix the Ensure vanilla powder in 1/3 cup water. Stir in and mix through, reheat without boiling and season with salt and pepper to taste.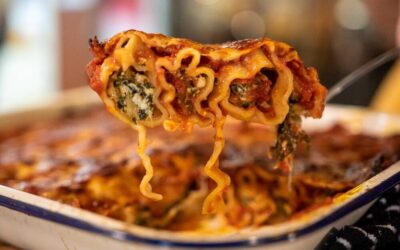 Ingredients: Filling: 1 bunch silverbeet, chopped finely 500g ricotta 1 egg 50g grated parmigiano cheese Sea salt Freshly cracked black pepper 1/3 nutmeg grated Sugo: 2 x 400g tins chopped tomatoes 1 brown onion, finely diced 1 garlic clove, finely chopped 1 long red...