Orange Cake
Simone Austin
6 scoops Ensure powder
¼ cup milk
125g unsalted butter
1/2 cup orange juice
2 tablespoons chia seeds
2 eggs
½ cup caster sugar
1 ½ cups wholemeal self raising flour
1 tablespoon orange zest, finely grated
Icing sugar for dusting
Preheat the oven to 180 degrees Celsius

Grease a 20cm loaf pan or ring tin

In a small bowl or glass mix the Ensure with the milk until smooth

Combine the butter and sugar and beat until a little fluffy

Add all the other ingredients, including the Ensure milk mix into a bowl and beat until combined

Bake for 30minutes or until skewer comes out nearly clean

Turn onto a wire rack to cool

Sprinkle with icing sugar and a little extra orange rind if desired to serve. This tastes delicious with a scoop of vanilla yoghurt.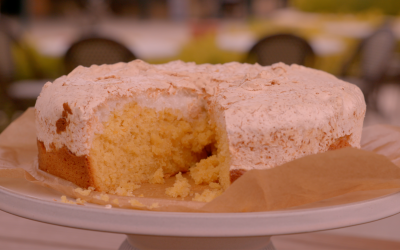 Ingredients:BASE 3 Egg Yolks 1/2 cup Caster Sugar 125g soft butter 2 cups Self-Raising flour 1 cup orange juice Vanilla   TOPPING 3 egg whites 1/2 cup caster sugar 1 cup desiccated coconut Method: Beat butter and sugar until creamy. Add yolks and vanilla. Fold in the...