Caraway Cake
Simone Austin
6 scoops Ensure Vanilla powder
1/2 cup milk
125g butter
¾ cup caster sugar
2 eggs
1 ¼ self-raising flour
¼ cup custard powder
2 tablespoons caraway seeds
Grease a 14cm x 21cm loaf pan, line base and sides with paper and grease.
Beat butter, sugar, eggs, Ensure Vanilla powder, custard powder and sifted flour in a small bowl with electric mixer on low speed until combined, add ½ cup milk and beat for a few minutes on high.
Stir in caraway seeds. Spread mixture into prepared pan and bake in a moderately low oven on 160 degrees Celsius for about 50 minutes to 1 hour.
Stand for 5 minutes before turning on to wire rack to cool.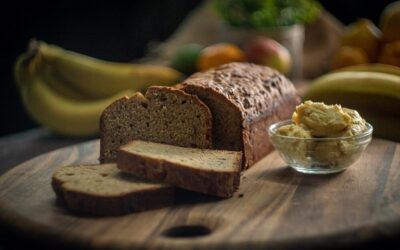 Ingredients: Roasted bananas 300g Vanilla 1g Butter 112g Brown sugar 250g Eggs 100g Flour 275g Baking powder 10g Sea salt 5g Whipped Maple Butter Unsalted butter 250g Maple syrup 80g Sea salt 3g Method: Spread vanilla onto bananas, and roast in an oven at 180⁰c for 10...