Ginger and Cardomon Syrup
Tobie Puttock
200g fresh ginger, roughly chopped
1/2 cup of lime juice
10 cardamom pods
100g coconut sugar
750ml of water
Put all of the ingredients into a small saucepan, bring to a simmer for 20 to 30 minutes or until the ginger has softened. Allow to steep for a further ten minutes and strain.
To assemble spoon desired amount of syrup into glass along with ice and sparkling water.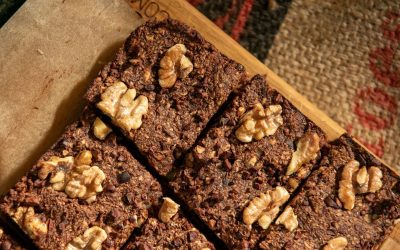 This recipe is brought to you with the help of our friends at JC's Quality Foods Ingredients: 1 ½ cups raw cashews 1 ½ desiccated coconut 3 medium ripe bananas, peeled and chopped 10 fresh dates, pitted 2 tsp vanilla extract ⅓ cup raw cacao powder ½ tsp bicarbonate of...