Viennese Cookies
Kay-Lene Tan
Butter 200g
Icing sugar 75g
Egg whites 30g
Flour 225
Vanilla 1g
Cream butter and icing sugar in a mixing bowl with the paddle attachment.
Once the mixture is pale, and creamy, gradually add in egg whites and vanilla. Mix well.
Gradually add in flour.
Use a piping bag fitted with a star nozzle. Pipe onto a tray lined with baking paper.
Baking at 160⁰c for about 7 to 10 minutes, or until golden brown.
Allow to cool completely.
To finish, melt some chocolate in a microwave, and dip the cookies into the chocolate.
Place on baking paper, and leave in the fridge until chocolate sets.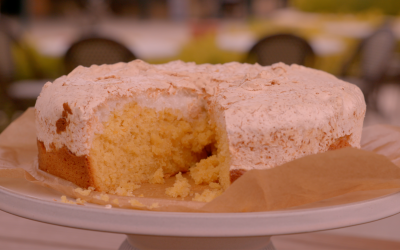 Ingredients:BASE 3 Egg Yolks 1/2 cup Caster Sugar 125g soft butter 2 cups Self-Raising flour 1 cup orange juice Vanilla   TOPPING 3 egg whites 1/2 cup caster sugar 1 cup desiccated coconut Method: Beat butter and sugar until creamy. Add yolks and vanilla. Fold in the...