Viennese Cookies
Kay-Lene Tan
Butter 200g
Icing sugar 75g
Egg whites 30g
Flour 225
Vanilla 1g
Cream butter and icing sugar in a mixing bowl with the paddle attachment.
Once the mixture is pale, and creamy, gradually add in egg whites and vanilla. Mix well.
Gradually add in flour.
Use a piping bag fitted with a star nozzle. Pipe onto a tray lined with baking paper.
Baking at 160⁰c for about 7 to 10 minutes, or until golden brown.
Allow to cool completely.
To finish, melt some chocolate in a microwave, and dip the cookies into the chocolate.
Place on baking paper, and leave in the fridge until chocolate sets.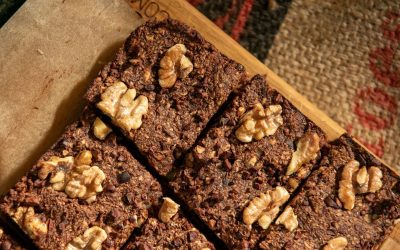 This recipe is brought to you with the help of our friends at JC's Quality Foods Ingredients: 1 ½ cups raw cashews 1 ½ desiccated coconut 3 medium ripe bananas, peeled and chopped 10 fresh dates, pitted 2 tsp vanilla extract ⅓ cup raw cacao powder ½ tsp bicarbonate of...