Hollandaise
Ben O'Donoghue
6 egg yolks
45ml white wine vinegar
375g unsalted butter melted
Salt and white pepper
½ lemon
Combine the egg yolks and vinegar in a glass or stainless steel bowl over a pot with an inch of simmering water in it. The pot should fit nicely and not overhanging too much.
Whisk the eggs and vinegar together continuously until they are thick and fluffy.
Remove from the heat and slowly whisk and pour the melted butter into the egg mixture. If it seems too thick add a small amount of hot water to the mixture.
Then season and add a squeeze of lemon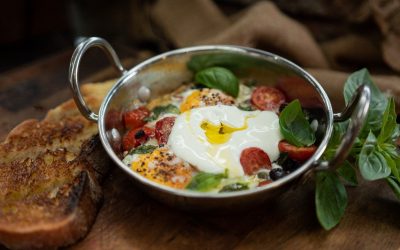 Ingredients: 9 cherry tomatoes, halved 1 small garlic clove, thinly sliced 2 tsp good-quality olive oil 1 tsp balsamic vinegar 5 basil leaves, torn, plus a few extra to serve if you like 5 pitted olives, sliced 2 large free-range egg 1 tsp small capers, rinsed salt...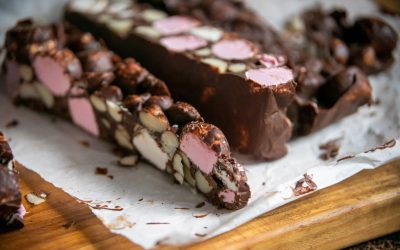 Recipe brought to you with the help of our friends at Ocean Spray Ingredients: 2 blocks of chocolate 1 bag of craisins 1 cup of Macadamias 2 tbs of vanilla bean paste 1 bag of marshmallows Handful of cocoa butter (optional) Method: Put chocolate and cocoa butter in a...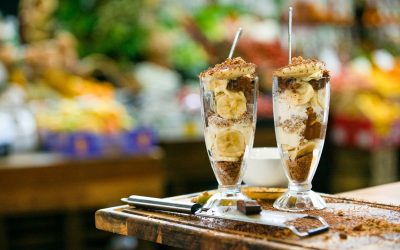 Ingredients: 100g plain flour  50g butter, diced  50g brown sugar  600g dulce de leche 4 small bananas, sliced 400ml double cream 1 tbsp icing sugar 1 square dark chocolate 1 scoop of vanilla ice cream Method: Preheat oven at 180*. Mix your flour and butter together...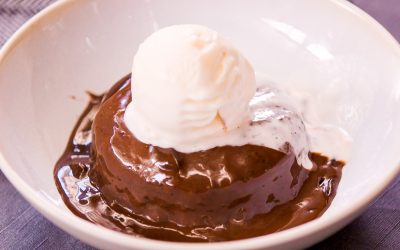 Recipe brought to you with the help of our friends at JC's Quality FoodsIngredients: 250g Ground almonds  250g Chocolate Sauce  220g Caster Sugar  5 Free range eggs 15g Baking powder  20g cocoa powder  For the chocolate sauce:  150ml Whole milk 150ml Thicken cream...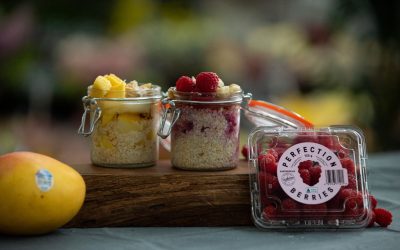 Can also be made with mangos.  Ingredients: 100g Raspberries, frozen (we use Raspberries from Perfection Fresh) 150ml Water 60g Rolled Oats  1 Tbsp Honey, organic  1 Tsp Peanut Butter Roasted nuts to garnish and fresh raspberries  Method: Mix the oats, water and...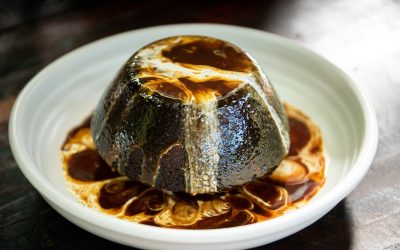 Ingredients: 150g Soft brown sugar​ 75g Butter, unsalted​ 2 Free range Eggs​ 175g Dates, seeded 100ml Water​ 50ml Rum​ 175g Self raising flour​ 5g Bicarbonate soda​ 1g mixed spice Tip: Day before making soak the dates in the rum, bicarb of soda and water and leave in...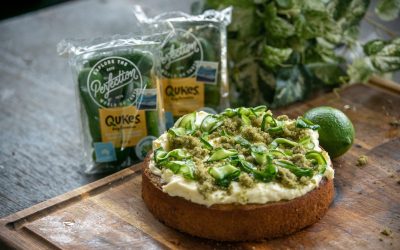 Ingredients: 250g punnet Qukes, deseeded 1 lime, juice ¼ bunch mint leaves 1tbs gin 150g butter (or dairy-free alternative) 150g golden caster sugar 1tsp vanilla paste 200g self-raising flour Gin Buttercream 125g butter (or dairy-free alternative), softened 65g...