Hollandaise
Ben O'Donoghue
6 egg yolks
45ml white wine vinegar
375g unsalted butter melted
Salt and white pepper
½ lemon
Combine the egg yolks and vinegar in a glass or stainless steel bowl over a pot with an inch of simmering water in it. The pot should fit nicely and not overhanging too much.
Whisk the eggs and vinegar together continuously until they are thick and fluffy.
Remove from the heat and slowly whisk and pour the melted butter into the egg mixture. If it seems too thick add a small amount of hot water to the mixture.
Then season and add a squeeze of lemon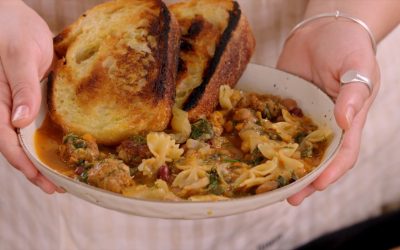 Ingredients: 4 Spicy Italian Sausages Packet of Farfalle Pasta 1 Leek 1 Carrot 1 Onion 2 Garlic 2 cups Shredded Cabbage 1 Chopped Silver Beet 1 400gm Tinned Beans 1 tsp Cumin powder 1 tsp Coriander  powder 1tsp Paprika powder 2 tbsp Tomato Paste Stock of your choice...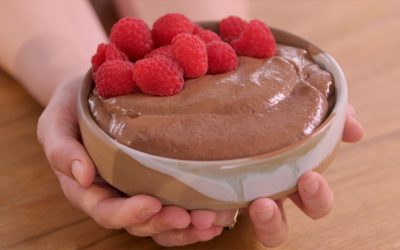 Ingredients: Plant-based milk Chia seeds Cacao powder Maple syrup Vanilla extract or paste Method: Combine all of the ingredients in a high-speed blender and blend until smooth. If you prefer to eat the seeds whole, you can skip the blender and combine the ingredients...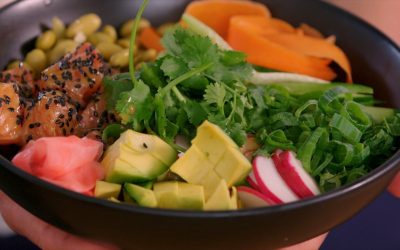 This recipe is brought to you by our friends at Healthy Life.Ingredients: 2 salmon fillets, skin off 1 cup edamame beans, frozen and blanched  1 Lebanese cucumber, sliced thinly 1 carrot, ribboned 1 avocado, diced 1/2 bunch spring onions, sliced 1 cup cooked brown...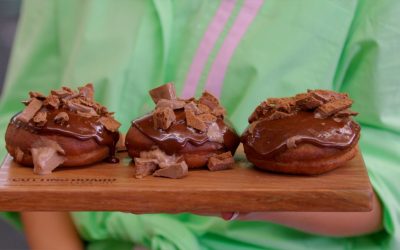 Ingredients: 7 gm (1 sachet) dried yeast 360 gm plain flour 55 gm (¼ cup) caster sugar 150 ml lukewarm milk 40 gm softened butter 1 egg 250 gm milk chocolate, finely chopped 190 gm crème fraîche 70 ml pouring cream For deep-frying: vegetable oil 3-4 Tim Tams, coarsely...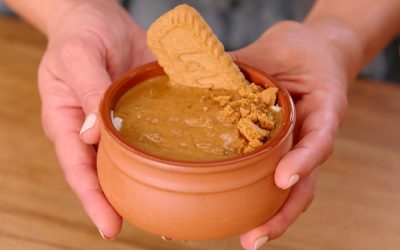 Ingredients: 4 cups full cream milk 1/2 cup medium-grain rice 1 + 1/2 cups of water 1/4 tsp salt 1/2 cup caster sugar 2 tbs heaped tbsp cornflour 1 Vanilla bean or 1 tsp vanilla bean paste Traditional topping option Greek Cinnamon to dust the top Or Lotus Biscoff...
Ingredients: 1 very ripe banana (about 120g) 3 eggs, whisked 20g scoop vanilla plant-based protein powder 2 teaspoons of maple syrup 70g (1/2cup) quartered strawberries 1 tablespoon tapioca flour 1 teaspoons extra-virgin olive oil Method: SERVES 1 Place your banana in...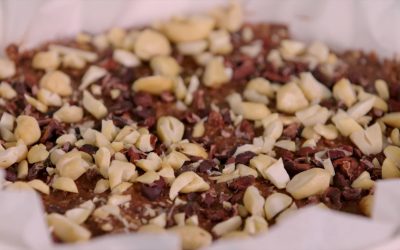 This recipe is brought to you by our friends at Healthy Life. Ingredients: 2 Bananas 300g of raw Cashews (unsalted & unroasted) 6 - 8 Pitted Dates 2 tablespoons of Cinnamon powder 2 tablespoons of Raw cacao powder  Cacao Nibs Pinch of Salt Method: In a food...