Sardines with Black Bean and Ginger
Karen Chan
110g Safcol Sardines in Springwater, drained
2 tbsp oil
1 clove garlic, sliced
2 slices ginger, julienned
2 spring onions, cut to 2cm lengths
1 tbsp brandy (you may substitute this with Chinese cooking wine)
2 tsp black bean sauce (available in the Asian food aisle of supermarkets or Asian grocer)
Sauce Mix:
1 tsp soy sauce
1/2 tsp sesame
½ tsp sugar
1/3 cup water
To Serve:
Dash of white pepper
Extra spring onions, fresh coriander and julienned red chillies for garnish
In a small bowl, mix together all ingredients for sauce mix and set aside.
On a serving plate, gently remove the sardines from the tin and place on a heat-proof serving dish.
In a hot pan on medium heat, add the oil and then fry ginger, garlic and spring onions until slightly brown.
Add black beans and fry for another minute.
Gently pour in the brandy and then add the sauce mix. Bring to simmer and remove from heat.
Spoon the black bean sauce onto the sardines, ensuring the sauce is drizzled on all the sardines to enable residual heat to warm the fish. Garnish with a dash of white pepper, coriander, spring onions and chilies.
Serve with piping hot rice for a light meal or as a complementary dish at a main meal.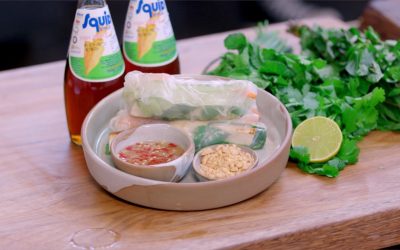 This recipe is brought to you by our friends at Asian InspirationsIngredients:Serves: 8 Prep Time: 10 mins Cook Time: 15 mins Main Ingredients: 1 packet rice paper 150g rice vermicelli noodles 1 bunch coriander 1 bunch Thai basil 1 bunch mint 1 bunch garlic chives 1⁄4...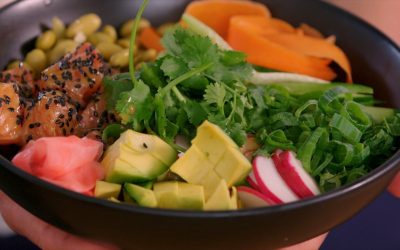 This recipe is brought to you by our friends at Healthy Life.Ingredients: 2 salmon fillets, skin off 1 cup edamame beans, frozen and blanched  1 Lebanese cucumber, sliced thinly 1 carrot, ribboned 1 avocado, diced 1/2 bunch spring onions, sliced 1 cup cooked brown...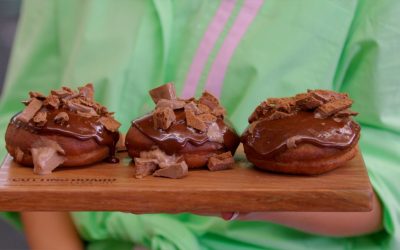 Ingredients: 7 gm (1 sachet) dried yeast 360 gm plain flour 55 gm (¼ cup) caster sugar 150 ml lukewarm milk 40 gm softened butter 1 egg 250 gm milk chocolate, finely chopped 190 gm crème fraîche 70 ml pouring cream For deep-frying: vegetable oil 3-4 Tim Tams, coarsely...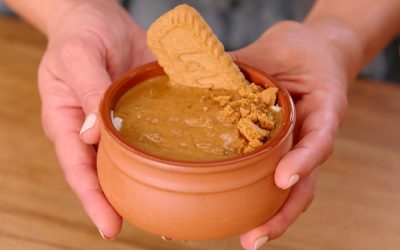 Ingredients: 4 cups full cream milk 1/2 cup medium-grain rice 1 + 1/2 cups of water 1/4 tsp salt 1/2 cup caster sugar 2 tbs heaped tbsp cornflour 1 Vanilla bean or 1 tsp vanilla bean paste Traditional topping option Greek Cinnamon to dust the top Or Lotus Biscoff...
Ingredients: 1 very ripe banana (about 120g) 3 eggs, whisked 20g scoop vanilla plant-based protein powder 2 teaspoons of maple syrup 70g (1/2cup) quartered strawberries 1 tablespoon tapioca flour 1 teaspoons extra-virgin olive oil Method: SERVES 1 Place your banana in...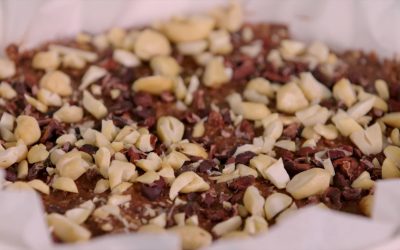 This recipe is brought to you by our friends at Healthy Life. Ingredients: 2 Bananas 300g of raw Cashews (unsalted & unroasted) 6 - 8 Pitted Dates 2 tablespoons of Cinnamon powder 2 tablespoons of Raw cacao powder  Cacao Nibs Pinch of Salt Method: In a food...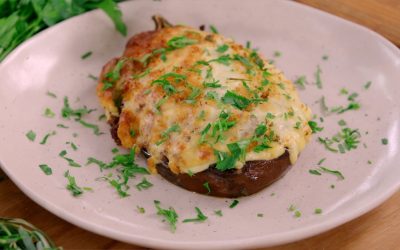 Ingredients: 4 eggplants, halved lengthwise 500 grams of canned or fresh tomatoes, peeled seeded and chopped 500 grams of minced beef 3 spring onions, finely sliced 1 onion, grated 4 cloves of garlic 1 cup (120 grams) of grated kefalotiri (a hard Greek cheese used in...