Sardines with Black Bean and Ginger
Karen Chan
110g Safcol Sardines in Springwater, drained
2 tbsp oil
1 clove garlic, sliced
2 slices ginger, julienned
2 spring onions, cut to 2cm lengths
1 tbsp brandy (you may substitute this with Chinese cooking wine)
2 tsp black bean sauce (available in the Asian food aisle of supermarkets or Asian grocer)
Sauce Mix:
1 tsp soy sauce
1/2 tsp sesame
½ tsp sugar
1/3 cup water
To Serve:
Dash of white pepper
Extra spring onions, fresh coriander and julienned red chillies for garnish
In a small bowl, mix together all ingredients for sauce mix and set aside.
On a serving plate, gently remove the sardines from the tin and place on a heat-proof serving dish.
In a hot pan on medium heat, add the oil and then fry ginger, garlic and spring onions until slightly brown.
Add black beans and fry for another minute.
Gently pour in the brandy and then add the sauce mix. Bring to simmer and remove from heat.
Spoon the black bean sauce onto the sardines, ensuring the sauce is drizzled on all the sardines to enable residual heat to warm the fish. Garnish with a dash of white pepper, coriander, spring onions and chilies.
Serve with piping hot rice for a light meal or as a complementary dish at a main meal.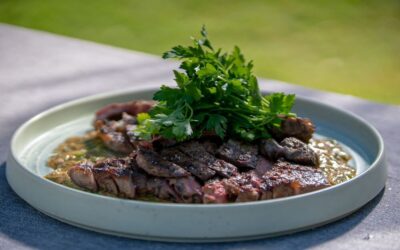 Ingredients: Serves: 2-4 2 x 250g T-bone or Rump steak Sea salt 2 Tbsp Olive oil 2 Tbsp Butter 1 brown onion, diced 2-3 cloves garlic, finely chopped 1 tsp dried chilli flakes 2 tsp dried mixed herbs 40 'twists' cracked black pepper 2 chicken stock cubes, crumbled 2-3...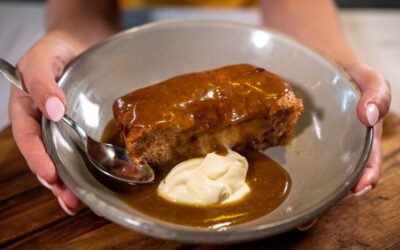 Ingredients: 185 g dates 1 cup water 60g butter 2 eggs 185g self raising flour 185g sugar 1tsp baking powder ½ tsp vanilla paste Butterscotch Sauce: 1 cup cream ¾ cup brown sugar 2 tbsp butter Pinch of salt Method: Bring the dates and water to a boil, then remove from...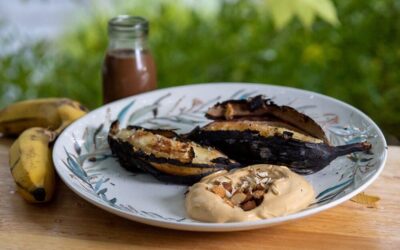 Ingredients: 4 Lady Finger Bananas Woodchips for smoking in a fire or hibachi Dulce De Leche Creme: 2 Tbsp Dulce de leche 200ml Cream Chocolate Sauce: 150ml full-fat milk 150ml double cream 300g dark chocolate, broken into pieces 1 tsp vanilla extract To Serve: 1 tbsp...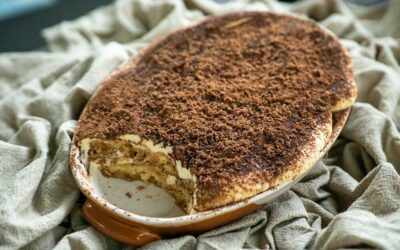 Ingredients: 3 eggs, separated 6 tbsp caster sugar 500 g mascarpone cream 500ml espresso coffee 80ml marsala 500g savoiardi biscotti ( 1 large packet ) Dark chocolate, to grate Cocoa powder, to dust Method: Beat the egg yolks and half the sugar in a bowl for 5 minutes...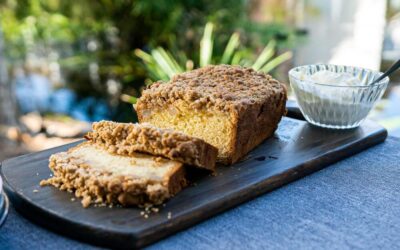 Ingredients: 1 pear, peeled and cored, diced 1 tsp ground cinnamon 125g unsalted butter ½ cup caster sugar 2 eggs 1 ½ cups plain flour 1 tsp baking powder Salt Streusal Crumb: 40g unsalted butter, chilled, diced 1/3 cup plain flour 2 Tbsp caster sugar Salt Method:...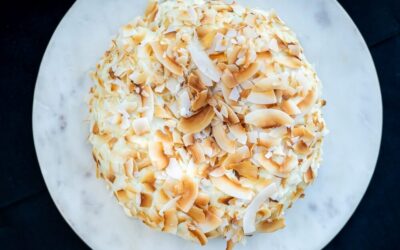 Ingredients: 2 eggs 1 cup sugar ¾ cup vegetable oil 1 tsp vanilla essence 2 cups grated carrot 1 ¼ cups plain flour 1 tsp baking soda 2-3 tsp cinnamon 2-3 tsp mixed spice ½ tsp salt Lime Cream Cheese: 200g cream cheese, room temperature 1 ½ cups icing sugar, sifted...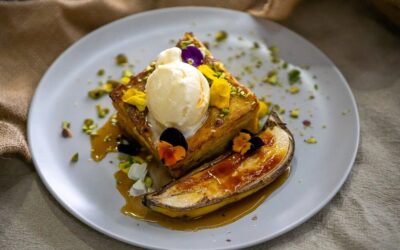 Ingredients: Serves: 4 ¼ cup Nutella 8 thick slices of brioche 3 eggs ¼ cup milk 1 vanilla bean, scraped 40g butter 2 lady finger bananas 2 Tablespoons caster sugar 160g unsalted butter ¼ cup pistachios, chopped ¼ cup maple syrup Edible flowers to garnish Ice cream to...