Spinach and Ricotta Parcels
Simone Austin
1kg fresh ricotta
3 eggs
1 brown onion
½ tsp nutmeg
10 scoops Glucerna Powder
250g frozen spinach
1 tablespoon extra virgin olive oil
6 slices thin ham or bacon
2 teaspoons fresh oregano
Black pepper
Puff pastry- 8 sheets
½ cup tasty cheese
4 tablespoons grated parmesan cheese
1 teaspoon sweet Hungarian paprika
Sesame seeds
Preheat the oven to 210 degrees Celsius.
Dice the onion finely. Chop the bacon or ham into small pieces.
Heat the oil in a pan and when warm fry the onion and bacon until golden brown. Cool slightly.
In a mixing bowl add all the other ingredients apart from the pastry.
Add the onion and bacon mixture and stir until combined.
Take one sheet of puff pastry at a time and place 1/8th of the mixture into each sheet. Fold up into a parcel, moistening the edges of the pastry with water to stick together as they are folded. Brush lightly with water and sprinkle with sesame seeds on top.
Back in a hot oven, 210 degrees Celsius until the pastry has puffed and turned golden brown. Serve with a side of vegetables or salad.
For more details on Glucerna, go to glucerna.com.au
You can have small bite sized ones for parties, snacks and to take on picnics. They freeze very well.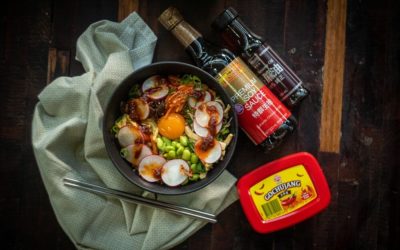 Ingredients: 4 cups Cooked short medium rice (piping hot) 1 Carrot (julienned) 1 Zucchini (julienned) 8 Dried shiitake mushrooms (rehydrated in warm water for at least 1 hr, sliced) 1 pack Enoki mushrooms, separated 4 Radishes, thinly sliced 1 cup Shelled edamame...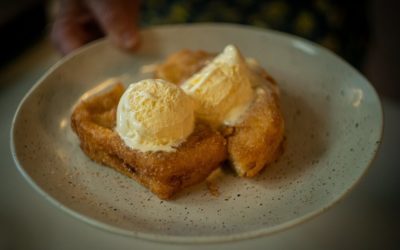 Ingredients: 1 round of white sliced bread per doughnut sandwich 1 tablespoon or as required Strawberry jam 1 tablespoon or as required Nutella spread Butter as required 500mls vegetable oil 1 cup caster sugar 1 teaspoon of cinnamon powder Batter 1 cup Self raising...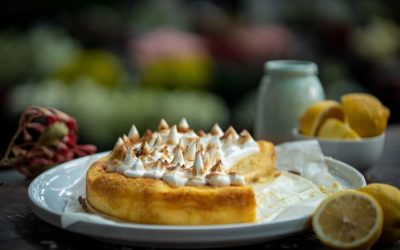 Ingredients: Lemon Curd 330mls Lemons juice and zest of 1 lemon 8 egg yolks 8 whole eggs 450gm unsalted butter cubed 320gm caster sugar Italian Meringue 200mls water 200gm caster sugar 150gm egg whites Pinch cream of tartar The Cheesecake - Sponge base 125gm butter...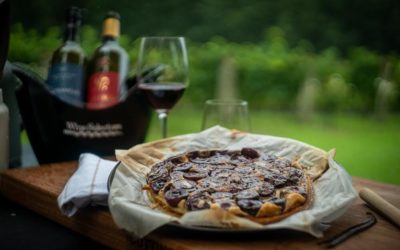 Ingredients: Serves 4 ​​500g cherries ​​4 eggs ​​100g flour ​​100g granulated sugar ​​300ml milk ​​1 vanilla bean ​​30g butter ​​1 pinch of salt Method: Wash, wipe, de-stalk and stone the cherries. Butter a spring form pan then pour in the prepared cherries. In a...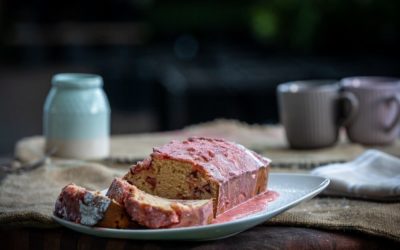 Ingredients: Bread 2 cups (250g) all-purpose flour 1 teaspoon baking soda 1/2 teaspoon salt 1/4 teaspoon ground cinnamon 1 large egg, at room temperature* 3/4 cup (150g) caster sugar 1/4 cup (50g) soft brown sugar 1 cup (240ml) buttermilk (no substitutions) 1/3 cup...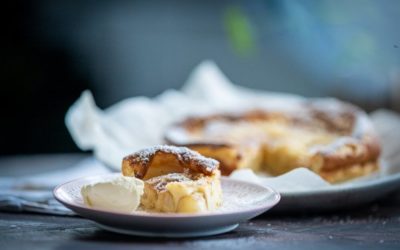 Ingredients: 3 Peaches cut in half 2 tbsp Vanilla sugar (or plain caster if you don't have vanilla sugar) 1 cup milk 3 eggs 2 tbsp butter melted ½ cup flour Crème friache to serve Method: Preheat the oven to 180 degrees Cut you peaches in half and toss in the vanilla...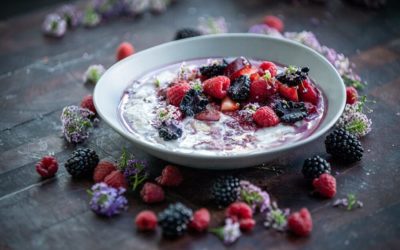 Ingredients: Serves 4 1 1/2 cups Whole oats 3 cups Coconut water 1 cup Coconut cream 2 stalks Rhubarb, chopped 2 Apples, peeled and cored 1 cup Raspberries, fresh or frozen 1 cup Strawberries, sliced 1 Orange, zest and juice 3 tablespoons Pure maple syrup 1 Cinnamon...